We are not affiliated with any brand or entity on this form
Written Warning Discipline Notice 2003-2023 free printable template
Show details
Hide details
WRITTEN WARNING DISCIPLINE NOTICE Employee s Name Date Department SS Date of Incident Date of Hire Verbal Written Warning Suspension Working Day s Discharge Effective FromThrough Reason for warning of discipline. I hereby acknowledge receipt of a copy of this discipline form. Employee s Signature Date Supervisor Department Director or Chair cc Department Employee s Master Personnel File Employee Z Forms Written Warning Discipline Notice. Check one or more box as appropriate. Explain fully in...
Get, Create, Make and Sign warning discipline employee
Get Form

eSign

Fax

Email

Add Annotation

Share
How to fill out written warning notice form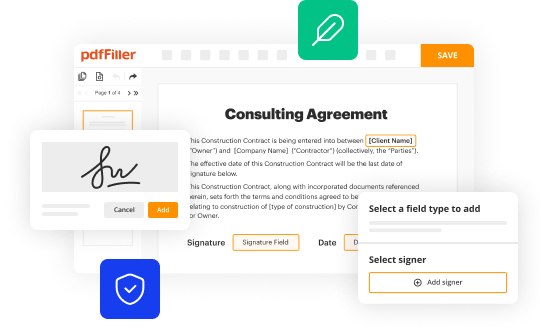 01
Gather all the necessary information: Start by collecting all the relevant details related to the incident that led to the warning notice. This includes the date and time of the incident, the location, the parties involved, and a clear description of what occurred.
02
Identify the appropriate format or template: Determine if there is a specific format or template provided by your organization or if there are any legal requirements for the warning notice. This will ensure that you follow the correct structure and include all the necessary components.
03
Begin with the recipient's information: At the top of the warning notice, include the recipient's name, job title or position, and any other relevant identification information. This will help identify the individual who is receiving the warning.
04
State the purpose of the warning notice: Clearly explain the reason for issuing the warning notice. This should include a brief summary of the incident or behavior that necessitated the notice.
05
Provide a detailed description of the incident: Elaborate on the details of the specific incident or behavior that led to the issuing of the warning notice. Be concise, clear, and objective in your description, avoiding any personal opinions or biases.
06
Include any supporting evidence or documentation: If there are any supporting documents, such as witness statements, photographs, or records, make sure to attach them to the warning notice. These documents can strengthen the validity of the notice and provide additional context.
07
State the consequences or next steps: Clearly outline the consequences or actions that will be taken if there is no improvement or change in behavior. This could include further disciplinary action, training requirements, or termination of employment, depending on the severity of the incident and your organization's policies.
08
Provide space for acknowledgment and signatures: Leave space at the bottom of the warning notice for the recipient to acknowledge that they have received and reviewed the notice. This allows them to provide any additional comments or indicate their understanding of the situation. It should also include a section for both parties to sign and date the document.
Who needs written warning notice?
01
Employees who have violated company policies or procedures.
02
Individuals who have engaged in misconduct or unacceptable behavior in the workplace.
03
Individuals who have received prior verbal warnings but have not shown improvement in their behavior.
This is how it works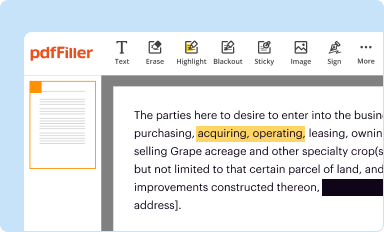 Edit your written warning notice form form online
Type text, complete fillable fields, insert images, highlight or blackout data for discretion, add comments, and more.
Add your legally-binding signature
Draw or type your signature, upload a signature image, or capture it with your digital camera.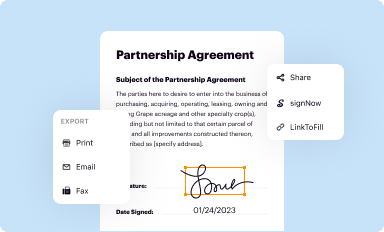 Share your form instantly
Email, fax, or share your written warning notice form form via URL. You can also download, print, or export forms to your preferred cloud storage service.
Editing written warning notice online
Here are the steps you need to follow to get started with our professional PDF editor:
1
Log in to your account. Click on Start Free Trial and sign up a profile if you don't have one yet.
2
Upload a document. Select Add New on your Dashboard and transfer a file into the system in one of the following ways: by uploading it from your device or importing from the cloud, web, or internal mail. Then, click Start editing.
3
Edit written warning form template. Add and replace text, insert new objects, rearrange pages, add watermarks and page numbers, and more. Click Done when you are finished editing and go to the Documents tab to merge, split, lock or unlock the file.
4
Get your file. Select your file from the documents list and pick your export method. You may save it as a PDF, email it, or upload it to the cloud.
pdfFiller makes working with documents easier than you could ever imagine. Try it for yourself by creating an account!
Written Warning Discipline Notice is not the form you're looking for?
Search for another form here.
Comments and Help with warning notice writen
FAQ
Who is required to file written warning notice?

The employer is required to file a written warning notice when an employee has committed a serious violation of company policy. The written warning should include details of the policy violation, the consequences for future violations, and any other necessary information.

What is the penalty for the late filing of written warning notice?

The exact penalty for late filing of a written warning notice will vary depending on the laws and regulations of the particular jurisdiction. In some cases, there may be no formal penalty, while in others, an employer may be subject to a fine or other penalties.

What is written warning notice?

A written warning notice is a formal document issued by an employer to an employee to communicate their dissatisfaction or concern about the employee's behavior or performance. It serves as a written record of the employer's attempt to address the issue and provides the employee with a clear understanding of the problem and potential consequences if the behavior or performance does not improve. This notice typically includes details about the specific issue, the expected improvements or changes, a timeframe for improvement, and the consequences of not meeting the expectations outlined. It is an important step in the disciplinary process within an organization.

How to fill out written warning notice?

When filling out a written warning notice, follow these steps: 1. Begin by including the date at the top of the document. It is important to record the date the written warning is being issued. 2. Next, provide the employee's name and job title. Clear identification of the employee receiving the warning is crucial for future reference. 3. Provide a brief description of the employee's behavior or performance issue. Be specific and avoid using general or vague terms. Include relevant dates, incidents, or examples to support the warning. 4. Outline any previous conversations or actions taken regarding the issue. If there have been previous verbal warnings or counseling, mention those along with their dates. This shows a progressive disciplinary approach and provides context for the written warning. 5. Clearly state the consequences or potential consequences of the behavior or performance issue. This may include future disciplinary actions, including termination, if improvements are not made. Ensure that the consequences are specific and in line with company policies and procedures. 6. Provide a space for the employee to acknowledge receipt of the written warning. This can be a simple statement or signature line that indicates their understanding and agreement. 7. Include a section for the employee to provide their response or comments on the written warning. This allows them to share their perspective on the issue, which can be beneficial for understanding their viewpoint. 8. Lastly, have an appropriate management representative sign and date the notice. This could be the employee's direct supervisor or a higher-level manager, depending on the company's hierarchy and policies. Remember to retain a copy of the written warning notice in the employee's personnel file for future reference or potential escalation of the issue.

What is the purpose of written warning notice?

The purpose of a written warning notice is to officially inform an individual or organization about a violation, mistake, or failure to meet certain expectations or standards. It serves as a formal record and an opportunity for the recipient to recognize the issue, reflect on their actions, and take corrective measures to avoid further consequences. Written warning notices are commonly used in various contexts such as employment, education, legal matters, or official communications to provide clear communication of concerns or issues that need attention.

What information must be reported on written warning notice?

When issuing a written warning notice to an employee, the following information should be reported: 1. Date: The date on which the written warning is being issued. 2. Employee Information: The name, job title, and department of the employee receiving the warning. 3. Supervisor Information: The name and job title of the supervisor issuing the warning. 4. Incident Description: A detailed description of the misconduct or performance issue that led to the warning, including relevant dates, times, and locations. It should clearly outline the unacceptable behavior or performance. 5. Policy or Expectation Violation: Specify which company policy, code of conduct, or performance expectation has been violated or not met. 6. Prior Warnings: Indicate if there were any prior verbal or written warnings related to the same issue or concerning other misconduct or performance concerns. Provide a brief summary of those previous warnings. 7. Expected Improvement: Clearly state the desired improvement or change in behavior that is expected from the employee. This could include specific actions, goals, or performance targets. 8. Consequences of Non-Compliance: Outline the potential consequences if the behavior or performance does not improve, such as further disciplinary action, termination, or loss of benefits. 9. Signature: The supervisor issuing the warning should sign and date the notice. The employee receiving the warning should also be given an opportunity to acknowledge receipt by signing and dating the notice. 10. Employee Remarks: If appropriate, leave space for the employee to provide their own comments or explanation regarding the incident or warning. It is important to ensure that the written warning notice is clear, concise, and factual to avoid any confusion or misinterpretation.

How can I send written warning notice for eSignature?

When you're ready to share your written warning form template, you can swiftly email it to others and receive the eSigned document back. You may send your PDF through email, fax, text message, or USPS mail, or you can notarize it online. All of this may be done without ever leaving your account.

How do I make edits in written warning discipline notice without leaving Chrome?

Install the pdfFiller Google Chrome Extension to edit written warning template and other documents straight from Google search results. When reading documents in Chrome, you may edit them. Create fillable PDFs and update existing PDFs using pdfFiller.

How do I complete warning employee written sample on an Android device?

Use the pdfFiller Android app to finish your employee written warning form and other documents on your Android phone. The app has all the features you need to manage your documents, like editing content, eSigning, annotating, sharing files, and more. At any time, as long as there is an internet connection.